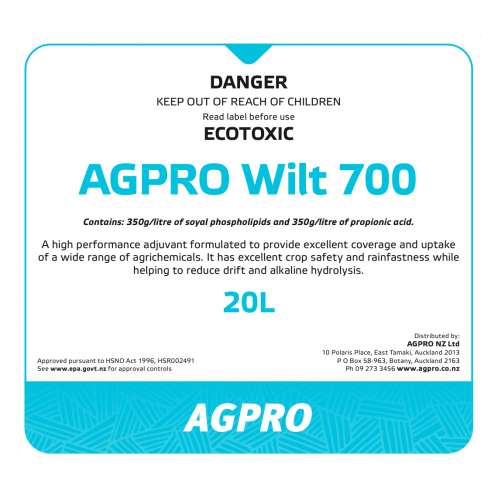 AGPRO Wilt 700
All prices noted are GST exclusive.
Shipping conditions at checkout.
Scroll down to see available options
350g/L of soyal phospholipids and 350g/L of propionic acid
A high performance adjuvant formulated to provide excellent coverage and uptake of a wide range of agrichemicals. It has excellent crop safety and rainfastness while helping to reduce drift and alkaline hydrolysis.