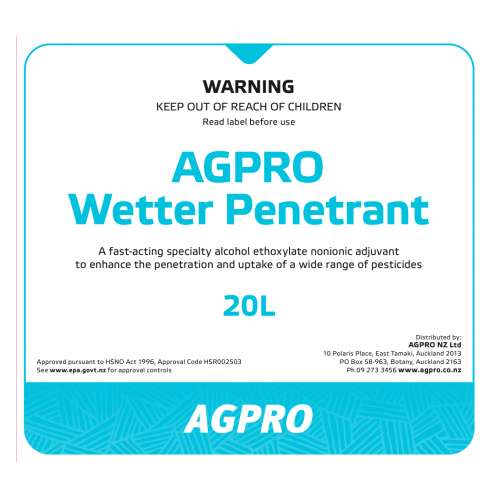 Wetter Penetrant
All prices noted are GST exclusive.
Shipping conditions at checkout.
Please note that your order will be dispatched in the first week of January 2021.
Scroll down to see available options
100g/L of polyalkylene oxide derivative of a synthetic alcohol in the form of a soluble concentrate
Improves the wetting and adhesion of agrichemicals in a range of situations and is particularly effective where waxy or hairy leaf surfaces, or dust-covered and dry weather-hardened leaves are to be sprayed.