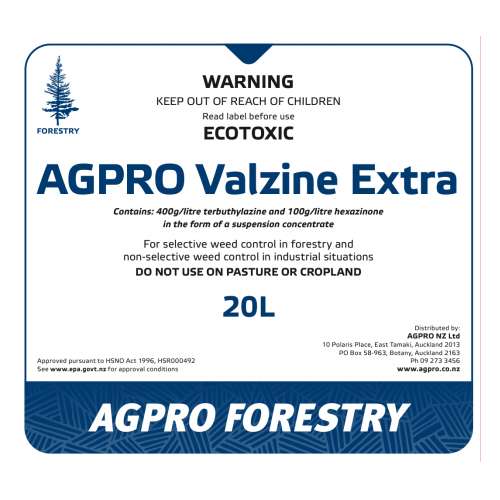 AGPRO Valzine Extra
All prices noted are GST exclusive.
Shipping conditions at checkout.
Scroll down to see available options
400g/L terbuthylazine and 100g/L hexazinone in the form of a suspension concentrate
A selective herbicide that has a broad scope of control against a wide variety of weeds and is the most widely used tree release product in the local market. For use over radiata pine only.