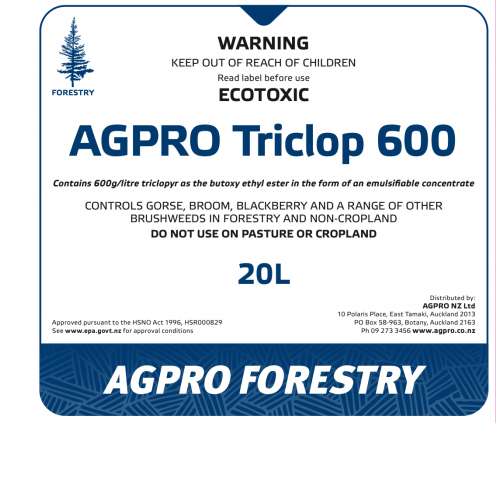 AGPRO Triclop 600
All prices noted are GST exclusive.
Shipping conditions at checkout.
Scroll down to see available options
600g/L triclopyr as the butoxy ethyl ester in the form of an emulsifiable concentrate
A broad spectrum systemic herbicide for the control of gorse, blackberry, lupin and many troublesome brushweeds and broadleaf weeds without damaging pasture grasses. Also used in used in forestry for pine tree releasing, to specifically control hard to kill broom, himalayan honeysuckle, wattle and lupin. Its use should be after consultation with an AGPRO representative.