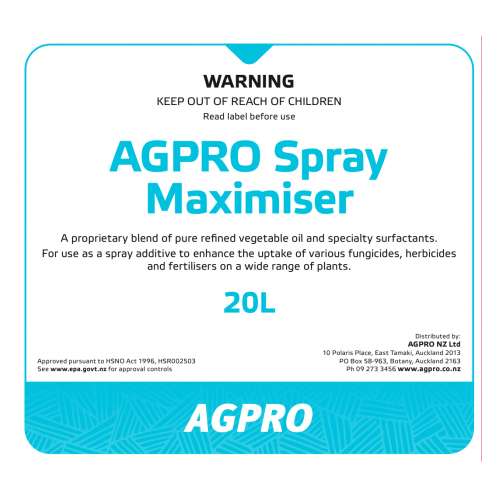 AGPRO Spray Maximiser
All prices noted are GST exclusive.
Shipping conditions at checkout.
Scroll down to see available options
A proprietary blend of pure refined vegetable oil and speciality surfactants.
AGPRO Spray Maximiser is a general purpose spraying oil which encapsulates its co-product and improves delivery onto the target. Ideally used with AGPRO Glyphosate and AGPRO Glufosinate.