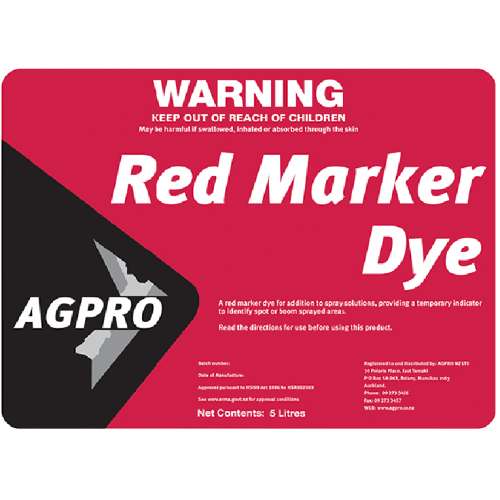 Red Marker Dye G
All prices noted are GST exclusive, delivery inclusive,
see delivery conditions at checkout.
Scroll down to see available options
Water-based (glycol) red dye Non-flammable
A red temporary pattern indicator for use with most pesticides. It helps to prevent skips and overlaps, and aids in detecting spray drift.