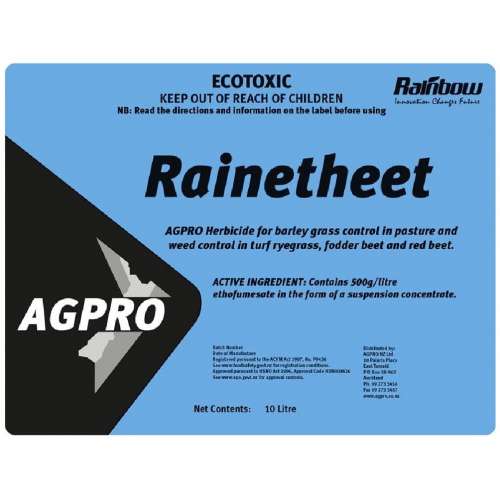 Rainetheet
All prices noted are GST exclusive.
Shipping conditions at checkout.
Available in 5L, 10L and 20L pack sizes.
POA - phone office for pricing on 10L, 20L
Scroll down to see available options
500 g/L ethofumesate in the form of a suspension concentrate

Rainetheet is an early post-emergence herbicide for the control of barley grass in pasture, also for grass weeds in turf ryegrass and for pre- and early post-emergence weed control in fodder beet and red beet.