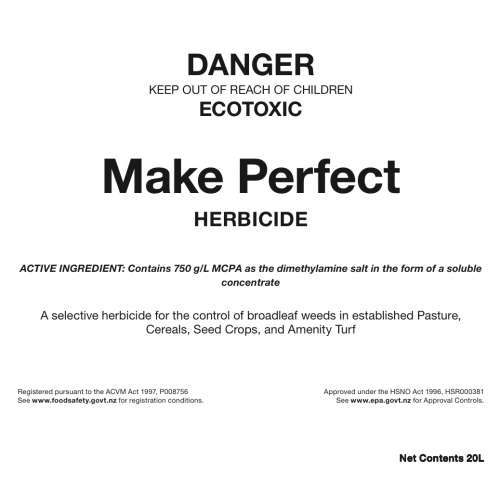 Make Perfect
Contact us for pricing
All prices noted are GST exclusive.
Shipping conditions at checkout.
Scroll down to see available options
ACTIVE INGREDIENT: Contains 750 g/L MCPA as the dimethylamine salt in the form of a soluble concentrate
A selective herbicide for the control of broadleaf weeds in established Pasture, Cereals, Seed
Crops, and Amenity Turf.