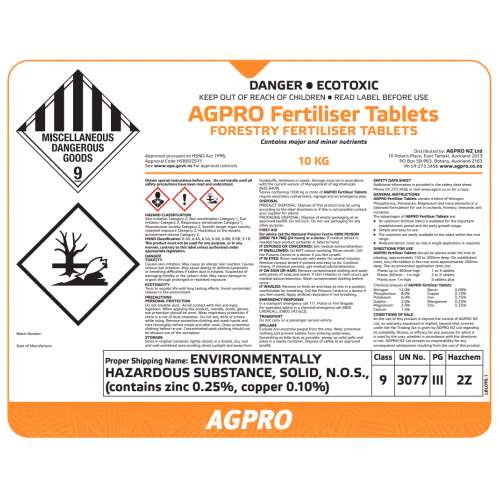 AGPRO Fertiliser Tablets
All prices noted are GST exclusive.
Shipping conditions at checkout.
Scroll down to see available options
Nitrogen 12%, Phosphorus 8%, Potassium 6%, +TE
A 10g fertiliser tablet containing specially processed, controlled release form of Nitrogen, Phosphorus, Potassium, Magnesium and trace elements in a balanced formulation for use in: Orchards, Forestry, Vineyards and Nurseries.