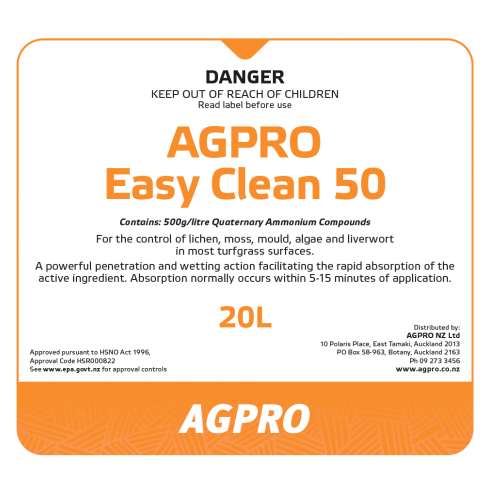 AGPRO Easy Clean 50
All prices noted are GST exclusive.
Shipping conditions at checkout.
Scroll down to see available options
Contains: 500g/litre Quaternary Ammonium Compounds
For the control of lichen, moss, mould, algae and liverwort in most turfgrass surfaces. A powerful penetration and wetting action facilitating the rapid absorption of the active ingredient. Absorption normally occurs within 5-15 minutes of application.