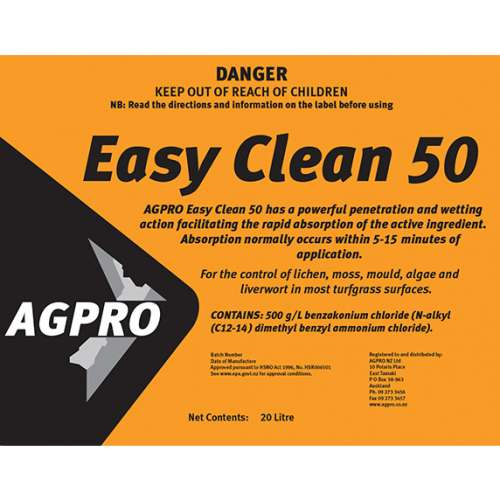 Easy Clean 50
All prices noted are GST exclusive.
Shipping conditions at checkout.
Scroll down to see available options
500g/L benzakonium chloride
AGPRO Easy Clean 50 is formulated to kill and control the growth of lichen, moss, algae and liverwort. It can be used around potted plants, in garden beds, lawns and on a wide range of surfaces including concrete, wood, metal, plastics and cloth.