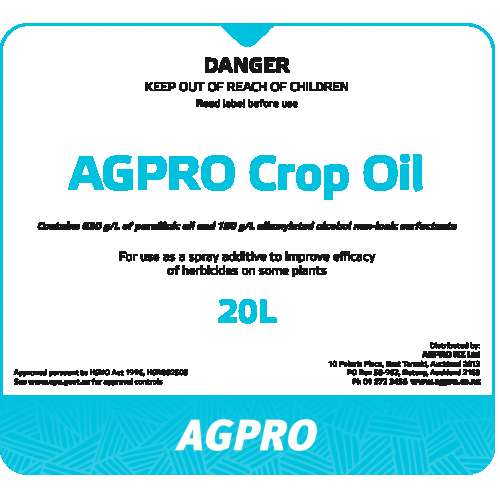 AGPRO Crop Oil
Contact us for pricing
All prices noted are GST exclusive.
Shipping conditions at checkout.
Scroll down to see available options
582g/L of paraffinic oil and 240g/L alkoxylated alcohol non-ionic surfactants
A general purpose mineral crop spraying oil concentrate for use with certain agrichemicals to improve penetration, sticking, and wetting and to reduce evaporation at lower water rates.