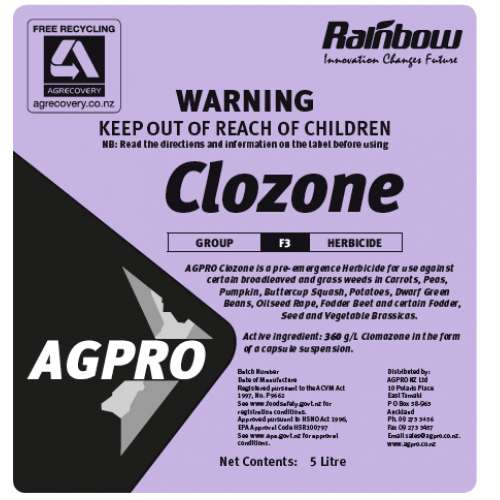 Clozone
Contact us for pricing
All prices noted are GST exclusive.
Shipping conditions at checkout.
Scroll down to see available options
360 g/L Clomazone in the form of a capsule suspension
Clozone is a pre-emergence residual herbicide which can be used in Carrots, Peas, Pumpkin, Buttercup Squash, Potatoes, Dwarf Green Beans, Oilseed Rape, Fodder Beet and certain Fodder, Seed and Vegetable Brassicas.