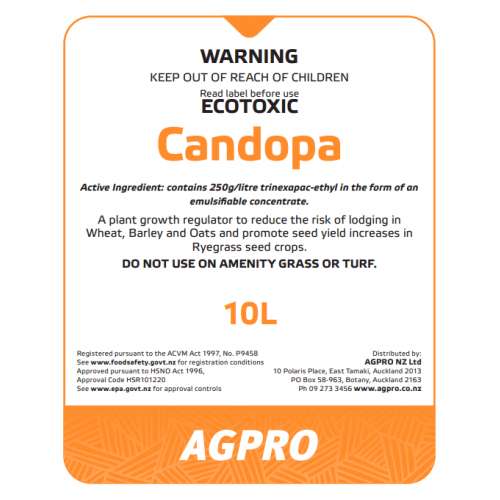 Candopa
All prices noted are GST exclusive.
Shipping conditions at checkout.
Scroll down to see available options
Contains 250g/litre trinexapac-ethyl in the form of an emulsifiable concentrate.
A plant growth regulator to reduce the risk of lodging in Wheat, Barley and Oats and promote seed yield increases in Ryegrass seed crops.

DO NOT USE ON AMENITY GRASS OR TURF