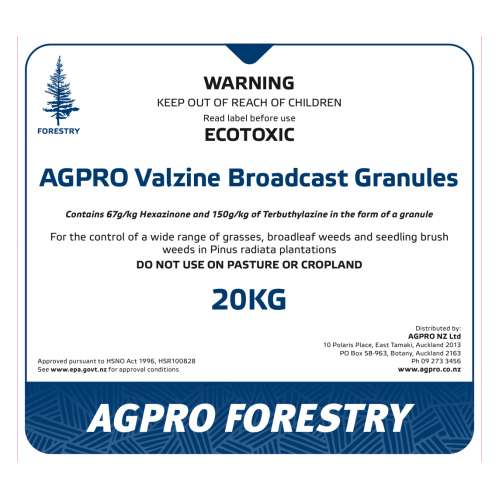 AGPRO Valzine Broadcast Granules
Contact us for pricing
All prices noted are GST exclusive.
Shipping conditions at checkout.
OUT OF STOCK
Scroll down to see available options
Contains 67g/kg hexazinone and 150g/kg of terbuthylazine in the form of a granule
For the control of a wide range of grasses, broadleaf weeds and seedling brush weeds in Pinus radiate plantations.
DO NOT USE ON PASTURE OR CROPLAND AREAS