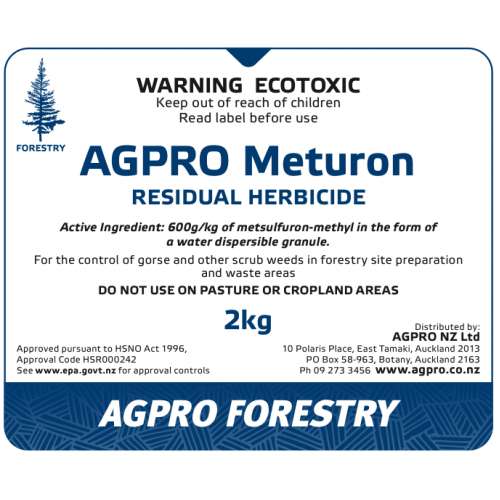 AGPRO Meturon
All prices noted are GST exclusive.
Shipping conditions at checkout.
Scroll down to see available options
Active Ingredient: 600g/kg of metsulfuron-methyl in the form of a water dispersible granule.
For the control of gorse and other scrub weeds in forestry site preparation and waste areas.
DO NOT USE ON PASTURE OR CROPLAND AREAS.