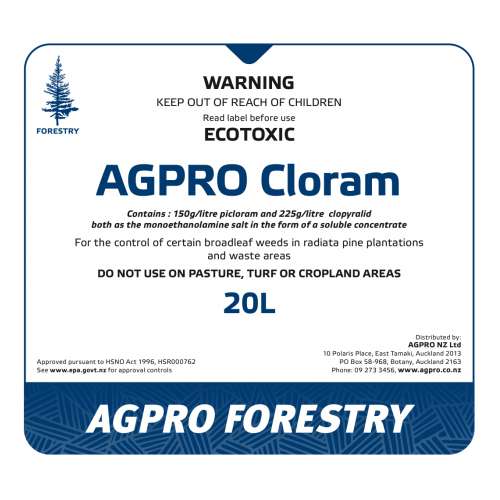 AGPRO Cloram
Contact us for pricing
All prices noted are GST exclusive.
Shipping conditions at checkout.
!*IMPORTANT*! Restriction of supply to workplaces only form required for purchase
Scroll down to see available options
Contains: 150g/litre picloram and 225g/L clopyralid both as the monoethanolamine salt in the form of a soluble concentrate.
For the control of certain broadleaf weeds in radiata pine plantations and waste areas.
DO NOT USE ON PASTURE, TURF, CROPLAND