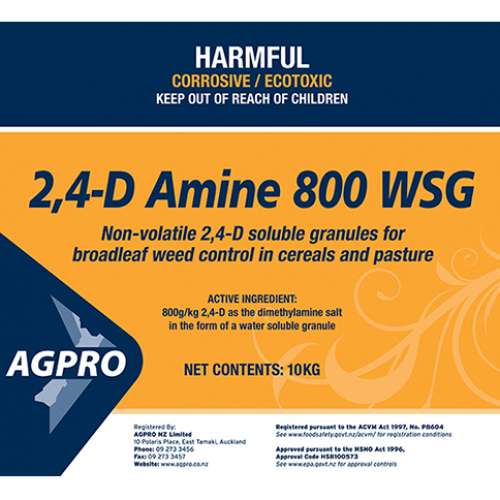 AGPRO 2,4-D Amine 800WSG
Contact us for pricing
All prices noted are GST exclusive.
Shipping conditions at checkout.
Scroll down to see available options
800g/kg 2,4-D as the dimethyl-amine salt in the form of a water soluble granule
AGPRO 2,4-D Amine is a non-volatile soluble granulated selective broadleaf herbicide used in pasture as well as cereal crops to control a wide range of annual and bi-annual weeds.