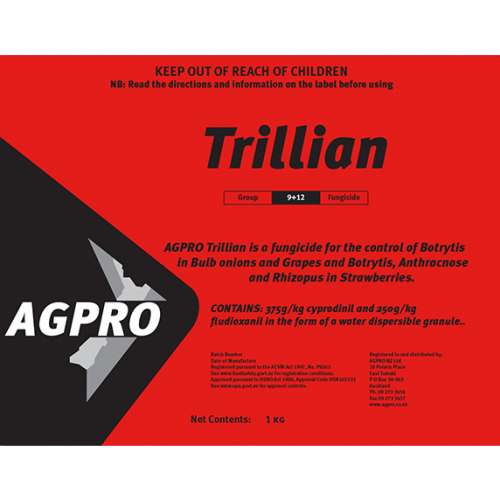 AGPRO Trillian
Contact us for pricing
All prices noted are GST exclusive.
Shipping conditions at checkout.
Scroll down to see available options
375 g/kg cyprodinil and 250 g/kg fludioxanil in the form of a water dispersible granule
AGPRO Trillian is a fungicide for the control of Botrytis in Bulb onions and Grapes and Botrytis, Anthracnose and Rhizopus in Strawberries.