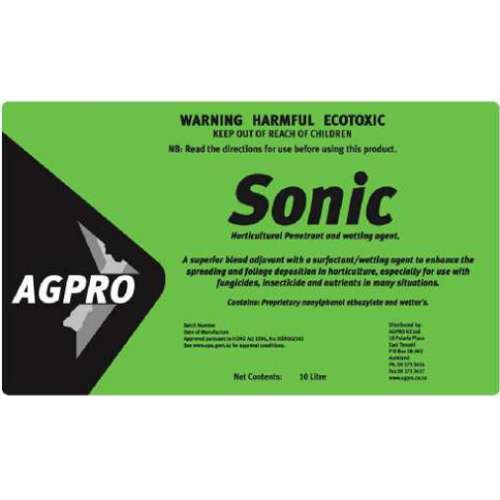 AGPRO Sonic
All prices noted are GST exclusive.
Shipping conditions at checkout.
Please note that your order will be dispatched in the first week of January 2021.
Scroll down to see available options
Contains proprietary nonylphenol ethoxylate and wetter's
A superior blend adjuvant with a surfactant/wetting agent to enhance the spreading and foliage deposition in horticulture, especially for use with fungicides, insecticide and nutrients in many situations.