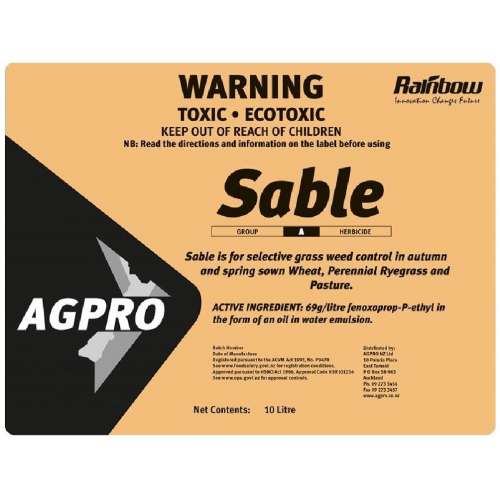 Sable
Contact us for pricing
All prices noted are GST exclusive.
Shipping conditions at checkout.
Scroll down to see available options
69 g/L fenoxaprop-P-ethyl in the form of an oil in water emulsion.
For selective grass weed control in autumn and spring sown Wheat, Barley, Perennial Ryegrass and Pasture. Controls wild oats, lesser canary grass and yellow bristle grass selectively.