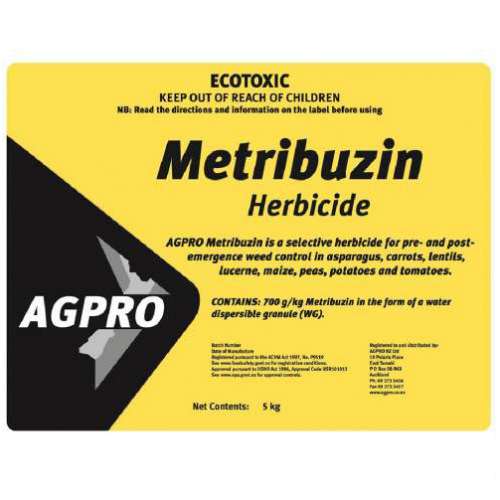 AGPRO Metribuzin
Contact us for pricing
All prices noted are GST exclusive.
Shipping conditions at checkout.
POA - Phone office for pricing
Scroll down to see available options
Contains 700g/kg metribuzin in the form of a water dispersible granule (WG)
A selective herbicide for pre- and post-emergence weed control in asparagus, carrots, lentils, lucerne, maize, peas, potatoes and tomatoes.