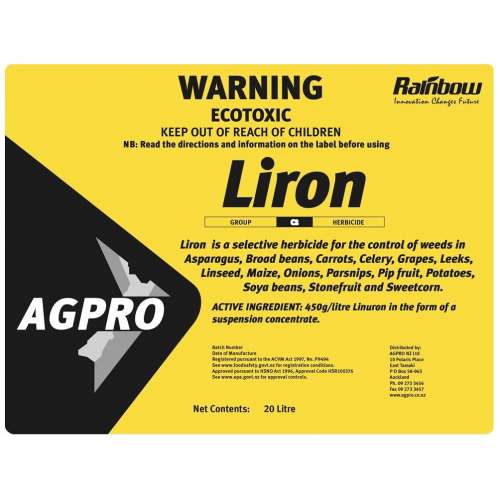 Liron
Contact us for pricing
All prices noted are GST exclusive.
Shipping conditions at checkout.
Scroll down to see available options
Contains 450 g/L Linuron in the form of a suspension concentrate.
Liron is a selective herbicide for the control of weeds in Asparagus, Broad beans, Carrots, Celery, Grapes, Leeks, Linseed, Maize, Onions, Parsnips, Pip fruit, Potatoes, Soya beans, Stonefruit and Sweetcorn.