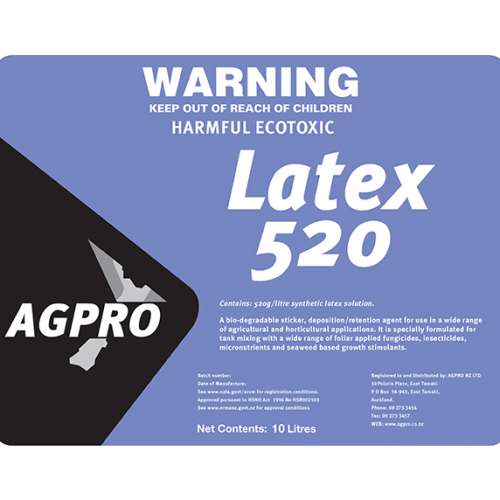 Latex 520
All prices noted are GST exclusive, delivery inclusive,
see delivery conditions at checkout.
Scroll down to see available options
520g/L synthetic latex solution
A biodegradable sticker/retention agent for use with most commonly used fungicides, insecticides and some herbicides. AGPRO Latex 520 is ideally used with crop protection products prior to rain or the use of irrigation.