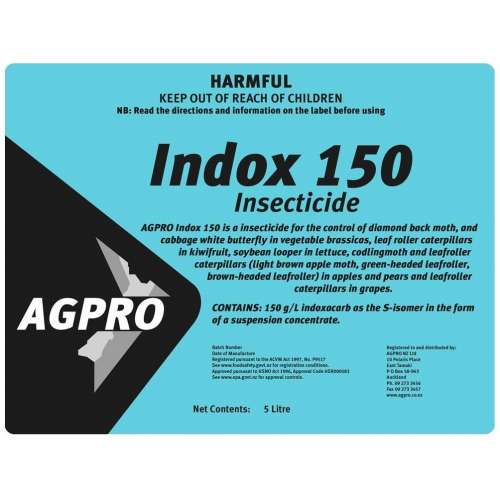 AGPRO Indox 150
Contact us for pricing
All prices noted are GST exclusive.
Shipping conditions at checkout.
Scroll down to see available options
Contains 150 g/litre indoxacarb as the S-isomer in the form of a suspension concentrate.
For the control of diamond back moth, and cabbage white butterfly in vegetable brassicas, leaf roller caterpillars in kiwifruit, soybean looper in lettuce, codlingmoth and leafroller caterpillars (light brown apple moth, green-headed leafroller, brown-headed leafroller) in apples and pears and leafroller caterpillars in grapes.