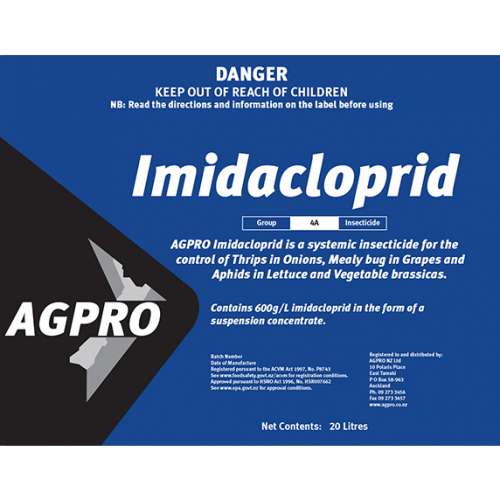 Imidacloprid
Contact us for pricing
All prices noted are GST exclusive.
Shipping conditions at checkout.
Scroll down to see available options
600 g/L imidacloprid in the form of a suspension concentrate
AGPRO Imidacloprid is a double strength systemic insecticide for the control of many chewing and sucking insects including Thrips, Mealy bug and Aphids. AGPRO Imidacloprid translocates well in the leaves and roots of plants. Registered use in onions, vegetable brassica, lettuce and grapes. Please refer to label for rates when applying to cell transplant.