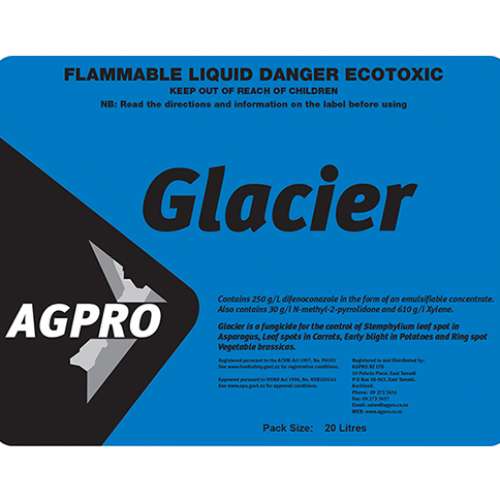 Glacier
Contact us for pricing
All prices noted are GST exclusive.
Shipping conditions at checkout.
Scroll down to see available options
250g/L difenoconazole as an emulsifiable concentrate
A systemic fungicide with preventative and curative activity for use in carrots against alternaria/cercospora leaf spot and against alternaria ring spot in horticultural brassicas, against early blight in potatoes and for stemphylium leaf spot in asparagus.