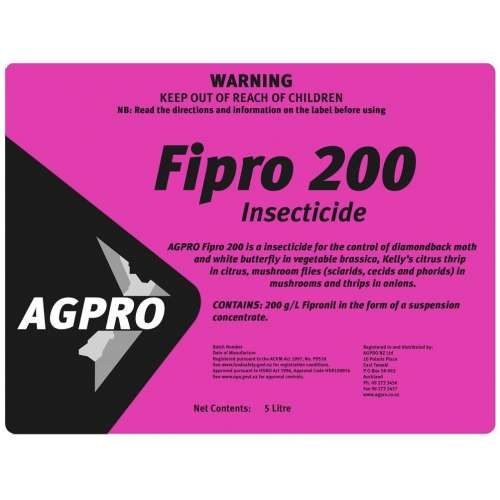 AGPRO Fipro 200
Contact us for pricing
All prices noted are GST exclusive.
Shipping conditions at checkout.
Scroll down to see available options
Contains 200g/L Fipronil in the form of a suspension concentrate.
Insecticide for the control of diamondback moth and white butterfly in vegetable brassica, Kelly's citrus thrip in citrus, mushroom flies (sciarids, cecids and phorids) in mushrooms and thrips in onions.