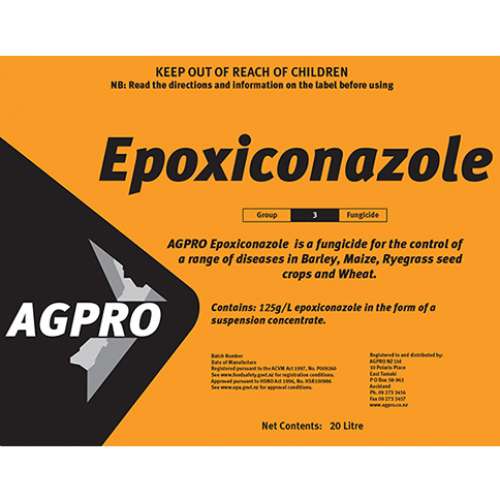 AGPRO Epoxiconazole
Contact us for pricing
All prices noted are GST exclusive.
Shipping conditions at checkout.
Scroll down to see available options
125 g/L epoxiconazole in the form of a suspension concentrate
AGPRO Epoxiconazole is a broad spectrum fungicide with eradicant and protective properties for the control of a range of diseases in Barley, Maize, Ryegrass seed crops and Wheat.