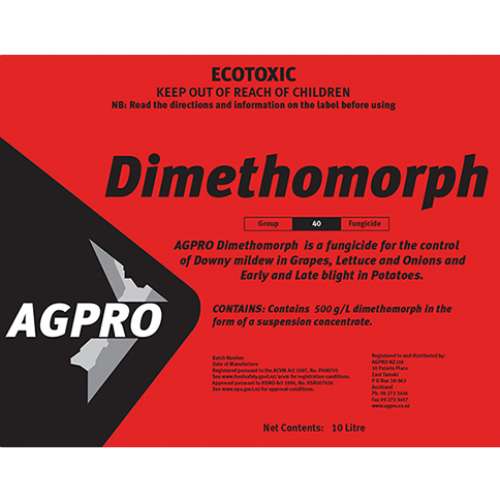 AGPRO Dimethomorph
Contact us for pricing
All prices noted are GST exclusive.
Shipping conditions at checkout.
Scroll down to see available options
500 g/L dimethomorph in the form of a suspension concentrate
AGPRO Dimethomorph is a morpholine systemic fungicide for the control of downy mildew in grapes, lettuce, and early and late blight in potatoes. The family of fungicides to date has shown no known resistance to the above pathogens, and is positioned well to be the systemic partner with Mancozeb, AGPRO Copper and/or AGPRO Chlorothalonil.