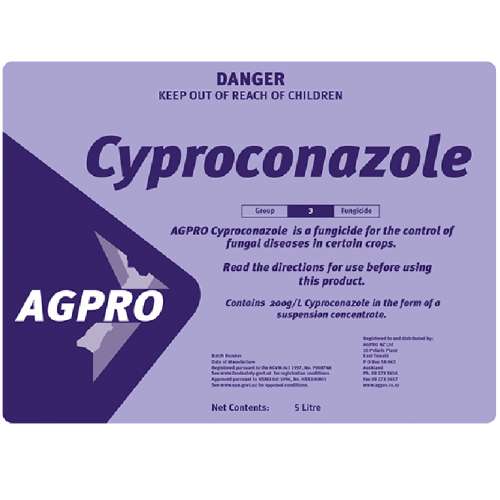 AGPRO Cyproconazole
Contact us for pricing
All prices noted are GST exclusive.
Shipping conditions at checkout.
Scroll down to see available options
200g/L cyproconazole in the form of a suspension concentrate
AGPRO Cyproconazole is a systemic triazole fungicide to control a range of diseases in cereals, onions, garlic, brassicas, grapes, peas, fruit crops and turf. AGPRO's superior high strength formulation allows for lower use rates and more crop safety being a suspension concentrate. Leaf rust, leaf blotch, crown rust, ringspot, powdery mildew, white rot and brown rot are the more important pathogens controlled by this product.