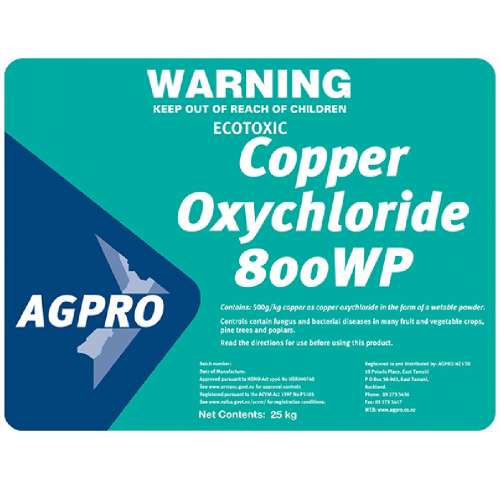 AGPRO Copper Oxychloride 800WP
All prices noted are GST exclusive.
Shipping conditions at checkout.
Scroll down to see available options
500g/kg copper as copper oxychloride in the form of a wettable powder
A very broad spectrum fungicide for the control of fungal and bacterial diseases in most fruit and vegetable crops, and pine trees. AGPRO Copper Oxychloride 800WP once sprayed, depending on the rate, will harden the plant cells, preventing and slowing the infection from certain diseases.