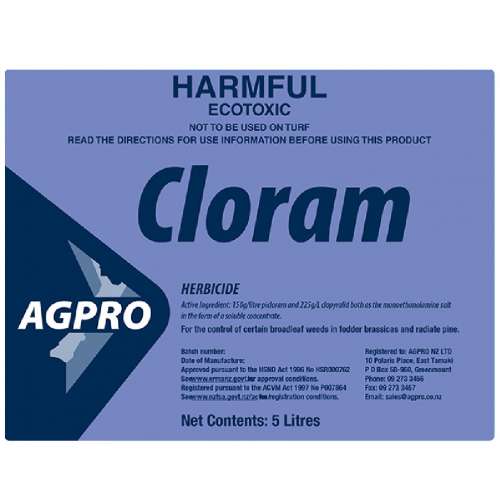 Cloram
All prices noted are GST exclusive.
Shipping conditions at checkout.
Available in 20L container
POA - phone office for pricing
Scroll down to see available options
150g/L picloram and 225g/L clopyralid both as the monoethanolamine salt in the form of a soluble concentrate
AGPRO Cloram combines picloram and clopyralid and is ideal where harder to control weeds such as ragwort, fennel, nettle, inkweed, thistles, gorse and blackberry are a problem. It can also be used selectively in fodder brassicas.