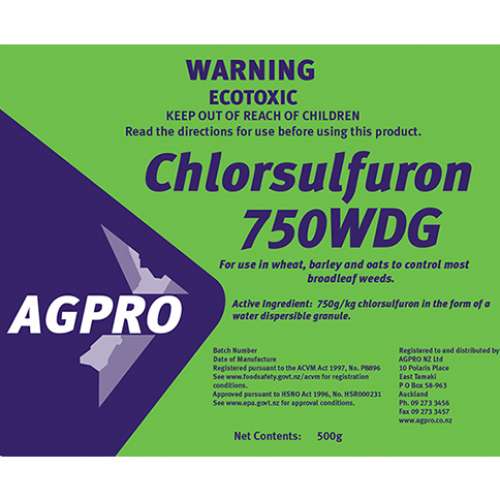 AGPRO Chlorsulfuron 750WDG
Contact us for pricing
All prices noted are GST exclusive.
Shipping conditions at checkout.
Scroll down to see available options
750g/kg chlorsulfuron in the form of a water dispersible granule
A selective broadleaf herbicide for weeds in oats, barley and wheat. Excellent crop tolerance by all cultivars. May be applied any time after the crop has two true leaves, to just before boot stage. A broader range of weeds and some resistant to AGPRO Chlorsulfuron can be achieved by mixing other chemistry with the application.