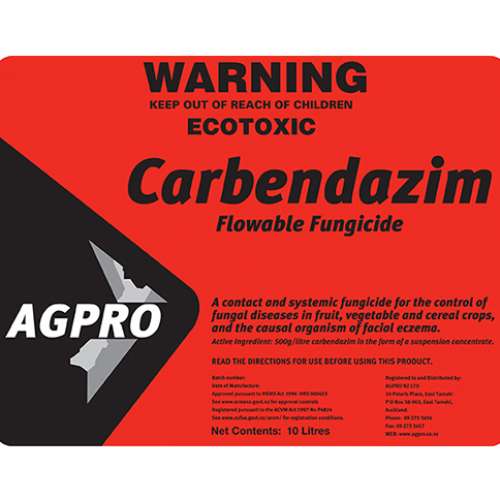 AGPRO Carbendazim
Contact us for pricing
All prices noted are GST exclusive.
Shipping conditions at checkout.
Scroll down to see available options
500g/L carbendazim in the form of a suspension concentrate
This protectant and eradicant fungicide with localized systemic action within the leaves has excellent control of botrytis and sclerotinia in lettuce, onions and tomatoes and grapes, as well as blue mould in citrus, blackspot on apples and brown rot in stonefruit. Also used as a protective and curative fungicide for the control of brown patch, dollar spot and red thread in all turf situations.