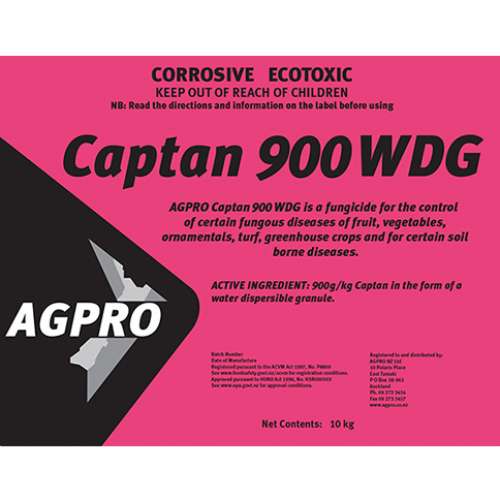 AGPRO Captan 900WDG
Contact us for pricing
All prices noted are GST exclusive.
Shipping conditions at checkout.
Scroll down to see available options
900g/kg captan in the form of a water dispersible granule
A protectant fungicide for the control of certain diseases of vineyards, fruit crops, vegetables, ornamentals and turf. AGPRO Captan protects against the likelihood of many invading fungi on the leaf surface, so complete spray coverage and application made prior to disease development are all important.