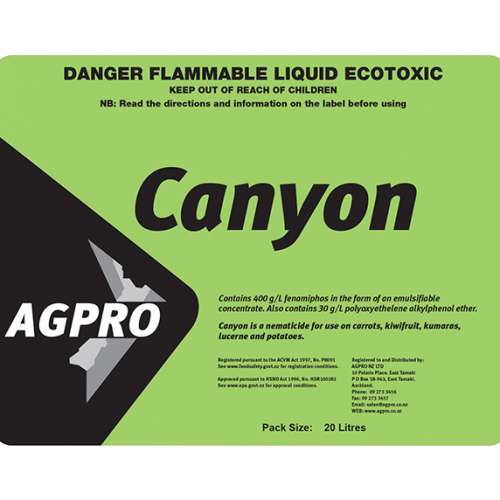 Canyon
Contact us for pricing
All prices noted are GST exclusive.
Shipping conditions at checkout.
Certified Handler Certificate required purchasing this product.
Email a copy of your valid certificate to us please.
Scroll down to see available options
400 g/L fenamiphos in the form of an emulsifiable concentrate
AGPRO Canyon is a systemic soil applied or root dip/drench nematicide for use on carrots, kiwifruit, kumaras, lucerne, potatoes and turf.