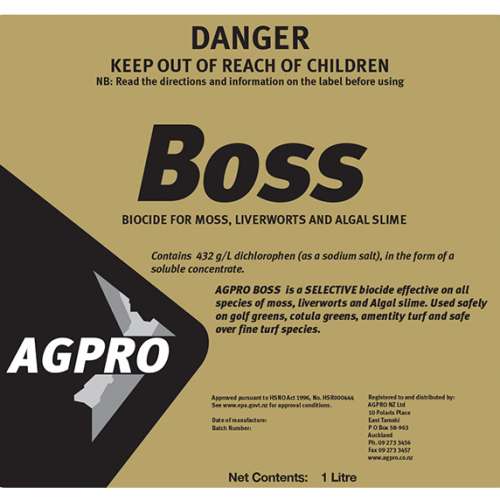 Boss
All prices noted are GST exclusive, delivery inclusive,
see delivery conditions at checkout.
Scroll down to see available options
432 g/L dichlorophen (as a sodium salt) in the form of a soluble concentrate
AGPRO Boss is a selective biocide effective on all species of moss, liverworts and algal slime. Used safely on golf greens, cotula greens, amentity turf and safe over fine turf species.