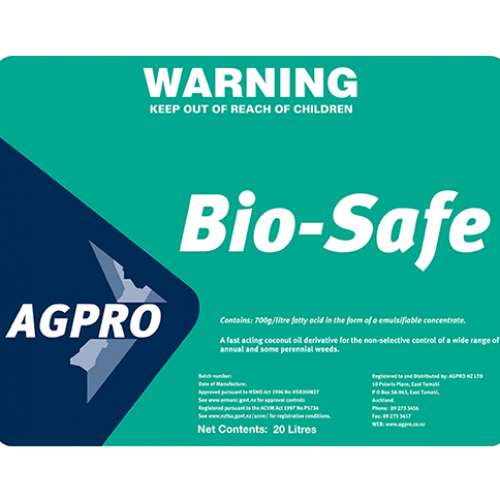 AGPRO Biosafe
All prices noted are GST exclusive.
Shipping conditions at checkout.
Scroll down to see available options
700g/L fatty acid in the form of a emulsifiable concentrate
This fast acting non-selective herbicide derived from coconut oil is used to control a wide range of annual broadleaf weeds and grass weeds. AGPRO Bio-Safe works only on direct contact with the foliage of weeds when actively growing and when applied in warm, sunny conditions.