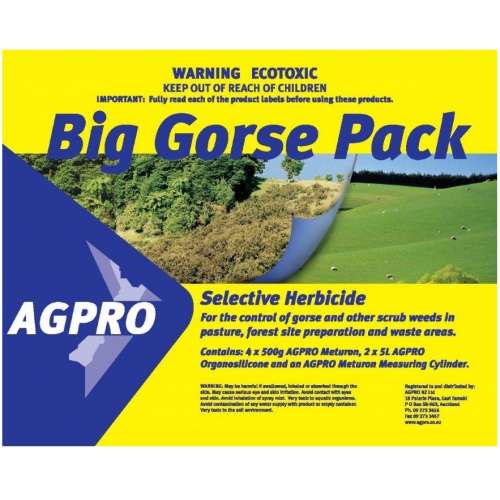 Big Gorse Pack
All prices noted are GST exclusive, delivery inclusive,
see delivery conditions at checkout.
Scroll down to see available options
600g/kg metsulfuron-methyl in the form of a water dispersible granule and polyether modified polysiloxane penetrant
Contains 4x500g of AGPRO Meturon plus 2x5L AGPRO Organosilicone LF penetrant. Enough to aerial spray 4 hectares of gorse.