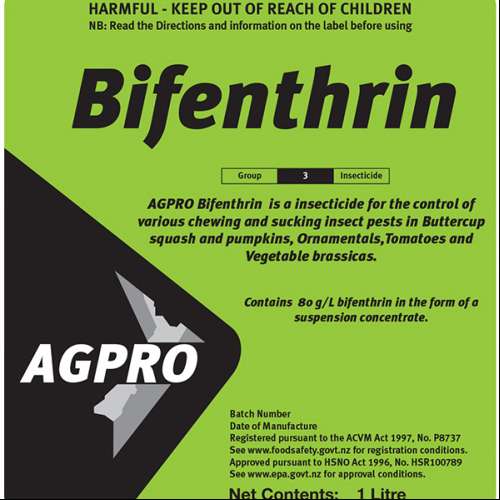 Bifenthrin
Contact us for pricing
All prices noted are GST exclusive.
Shipping conditions at checkout.
Scroll down to see available options
80 g/L bifenthrin in the form of a suspension concentrate
AGPRO Bifenthrin is an insecticide for the control of various chewing and sucking insect pests in Buttercup squash and Pumpkins, Ornamentals, Tomatoes and Vegetable brassicas.