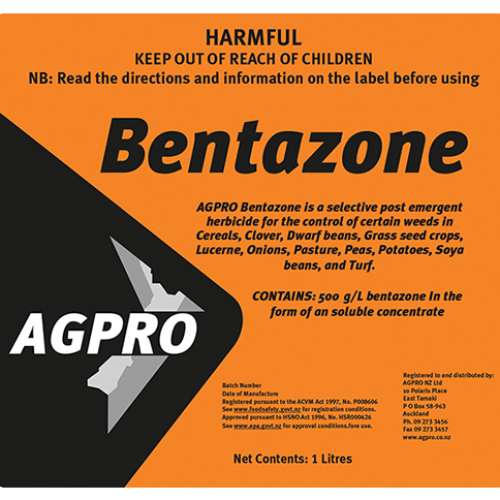 AGPRO Bentazone
Contact us for pricing
All prices noted are GST exclusive.
Shipping conditions at checkout.
Scroll down to see available options
500 g/L bentazone in the form of a soluble concentrate
A selective herbicide for use in cereals, clover, grass seed crops, onions, garlic, lucerne and potatoes. AGPRO Bentazone needs to be applied in sufficient water to ensure that the target weeds are thoroughly covered. Better results are achieved in warmer conditions. Difficult to control weeds like chamomiles, mayweed, cleaves, storksbill, redroot, shepherds purse and thorn apple are just a few controlled well by AGPRO Bentazone once they are emerged.