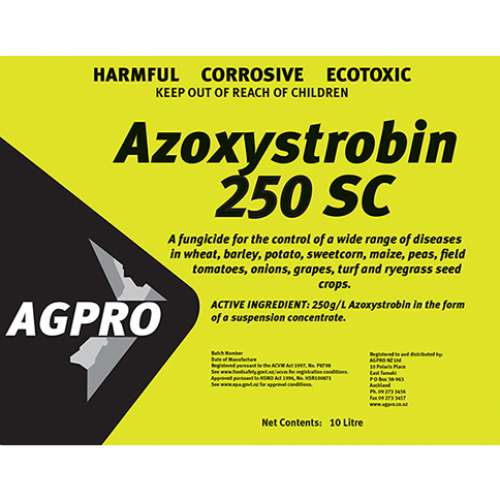 Azoxystrobin 250 SC
Contact us for pricing
All prices noted are GST exclusive, delivery inclusive,
see delivery conditions at checkout.
Scroll down to see available options
250g/L azoxystrobin in the form of a suspension concentrate
A broad spectrum fungicide with systemic, translaminar, protectant and anti-sporulant properties. Used in cereals, grapes, onions, peas, potatoes, sweetcorn, maize, tomatoes and ryegrass crops.