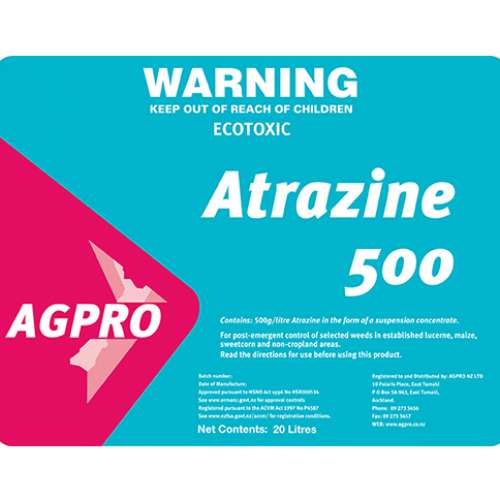 AGPRO Atrazine 500
All prices noted are GST exclusive.
Shipping conditions at checkout.
Scroll down to see available options
500g/L atrazine in the form of a suspension concentrate
This product is a post-emergent herbicide which selectively controls certain broadleaf weeds and grasses in established lucerne, maize, sweetcorn and non-cropland areas.