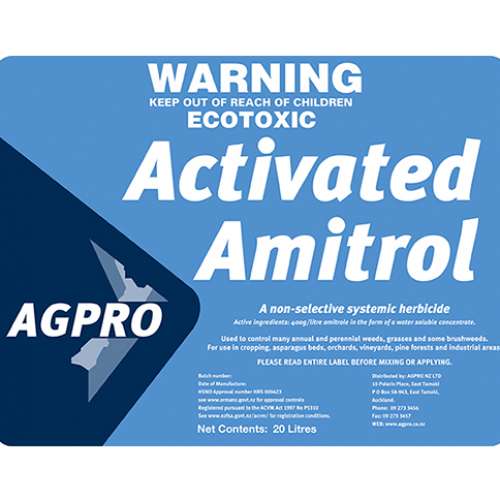 AGPRO Activated Amitrol
All prices noted are GST exclusive.
Shipping conditions at checkout.
Scroll down to see available options
400g/L amitrole in the form of a water soluble concentrate
AGPRO Activated Amitrol is a non-selective herbicide used for the control of many grasses and broadleaf weeds. Because of its relatively short life it can be used under trees and shrubs and in areas where crops are to be grown 4-6 weeks after application.