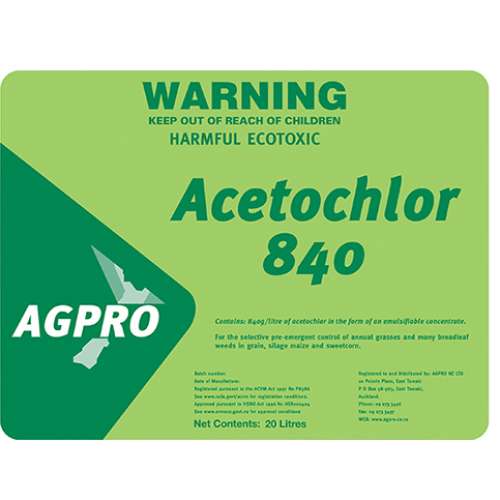 AGPRO Acetochlor 840
Contact us for pricing
All prices noted are GST exclusive.
Shipping conditions at checkout.
Scroll down to see available options
840g/L acetochlor in the form of an emulsifiable concentrate
A selective pre-emergence herbicide for weed control in maize and sweet corn. AGPRO Acetochlor provides up to 10-12 weeks residual control of annual and broadleaf weeds. AGPRO Acetochlor is applied directly after planting and is then absorbed through the shoots of emerging weeds causing death.